Spice Up Your Gaming Room with Awesome Wall Art from Artfrill
So you've set up everything in the gaming room, from the latest consoles, gaming chair, and monitor and accessories, soundproofing to proper lighting. Is there anything else you're missing?
Beyond the functionality and comfort that are both essentials for a complete gaming experience, aesthetics matter just as well! And what better way to spice up your gaming room with wall arts. Not just run-of-the-mill ones, but awesome wall arts from Artfrill for an epic gaming room!
Ready to turn your game room into a gaming haven?
Why Wall Art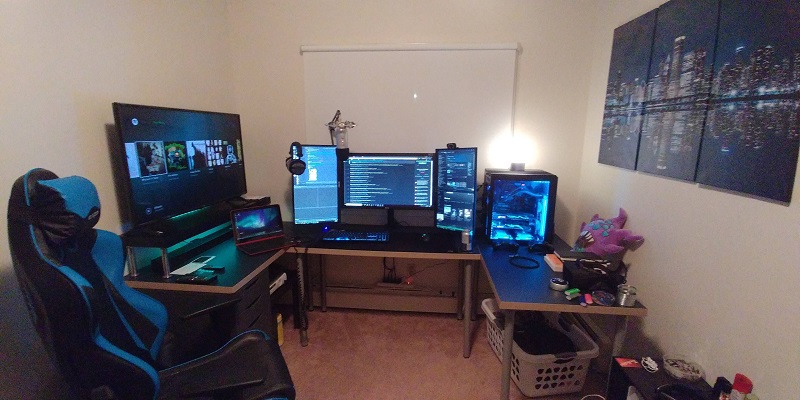 Wall art personalizes your gaming space. You can pick wall arts that represent you and what you love in the world of gaming or your interests in general, whether it's your favorite video games, game characters, or even popular movies. This makes it your very own space, a glimpse of the real you.
It is versatile. Anything you have in mind, there is a wall art available that can bring it to life. If there is a specific art poster you're eyeing, you can have it customized as well. This makes designing so much easier for you.
It completes your entire gaming room. Bare walls give off an unfinished vibe. No matter how well equipped your gaming room is with the latest in technology and accessories, with your walls bare, it will still look incomplete. This is where wall arts come in.
Design Tips
Not all wall art pieces are created equal. While it may seem that these are available everywhere especially in online shops, an informed decision is crucial to getting the most out of the wall art.
Color accuracy, paper quality, and paper texture are a few of the factors to take into account when choosing the right wall art. Find a shop that has all these qualities in their wall art selection, and your gaming room will have that awesome aesthetics!
One such wall art shop that offers museum-quality art posters and prints is Artfrill.com. With its varied selection of luxury wall arts, there is something that goes with the theme of your gaming room. From abstract art to funky text artworks, Artfrill carries it in their selection. If you're keeping to a specific design theme, these guys also have the corresponding artworks to match it.
Setting up the gaming room with wall arts should be all fun and creative! There are no rules to it, just choose and display wall arts you love! This will show your personality and make your gaming room cooler and more amazing in the process!